Whatever kind of trip you are planning, you won't go far without a good travel budget! Why is that so? The concept of budget travel is based on the idea of calculating possible expenses before leaving for a trip. Have you ever come back from a holiday and felt sorry for all the wasted money? Or have you ever dreamed of having some more resources for your vacation? You surely have had those feelings, and you're not alone in this.
While traveling, you usually want to enjoy your time without having any worries about money. And this is the reason why you need to organize all your expenses beforehand! Similar to how you choose an essay writer online, you can find a travel agency to do all the arrangements for you. In this article, you will learn how to form your travel budget on your own. Just check out some useful tips below.
Estimate your accommodation costs
The most important part of your travel expenses will probably be your accommodation. It could take pretty much time for you to find the right place to stay at the desired destination. Depending on your financial
capabilities and travel goals, you will focus on a particular category of accommodation. For instance, if you're a student going on holiday, you will most likely be checking hostels, budget hotels, or even couch surfing services.
By the way, if you do some comparison long before your trip, your chances of finding the place to stay at a lower price will be considerably higher. Also, there are lots of travel agencies offering holiday packages for
families, honeymoon couples, and students. What's good about them is that they offer prices featuring both transportation and accommodation costs.
After conducting thorough research, you can save money. Thus, you won't have to choose an option without all the necessary amenities or pay extra for something that is not worth it. A comfortable flat or a hotel room will be a starting point of your joyful vacation.
Check out your transportation costs
Whether you are about to travel within the country or abroad, transportation may turn out to be a big expense. Thus, you should find the most comfortable and affordable way to visit the place. On the Internet, you can find lots of travel blogs where people describe the details of reaching this or that touristic spot. When you develop a travel budget, consider all the expenses that can increase the cost of a bus, train, or plane ticket (baggage, seats, and some other fees). If you're traveling by car, your transportation cost will already be lower. For instance, if you are planning a road trip, you will need more than gas. Servicing your car by a competent mechanic, bringing snacks, and packing essentials are only some of the things you should think of before you take off traveling.
Once you've reached the holiday destination, you might want to look around. You will want to explore the place and its surroundings on foot. Of course, there is someone who prefers travelling by bicycle, public bus, or taxi. Whatever option looks more attractive to you, think of how much money you will need to get from one spot to another within your travel destination. Thus, you should check a public transport ticketing system, bicycle rental services, as well as taxi companies in advance not to be ripped off.
Write down the activities you are interested in
While it is hard to predict what things you are about to do during your trip, you should try to develop at least some plan. For instance, going for an excursion, sunbathing on the beach, going on a hike, or visiting a
concert of live music are only some options you may add to the list. With this information in mind, you can estimate the approximate expenses. Ideally, you should write a list of activities and prioritize them according to time and cost. And do not forget to check the costs of these activities.
When you send a "Help me write my essay" request to an online writing service, you expect some help from them. You can expect the same help from the authorities of the touristic destination. After all, one travel
destination has tourist cards, offering special discounts on particular activities, while another one enables reservations for particular events and services on their official website.
Consider purchases before the trip
Shopping is a great part of traveling. You surely want to bring some small gifts from the place you visit. Even if you don't have a clear understanding of the local prices, you still need to save some money for
shopping purposes.
Do not forget about the food you will eat during your trip. Things get easier if you have it included in your holiday package. Otherwise, you will have to cook something yourself or have meals at the local cafes and restaurants. Online platforms like Trip Advisoror Trip Savvy provide more than enough information about the local facilities. Considering the customers' reviews, you will be able to estimate the approximate cost and quality of food served by every particular facility. If your trip is about to last long, try to prepare food at least once a day yourself. That way, you will be able to save money on other nice things.
Save some money to be ready for emergencies
In order to follow your budget, you should keep track of your expenses throughout your trip. Monitor your finances by using a spreadsheet, a pen and paper, or a tracking app on your smartphone. Eventually, you will see where you can cut or add finances if necessary.
Of course, things don't always go according to plan. It's crucial to consider unpredictable circumstances by keeping some money aside. Whether it comes to a medical emergency, urgent purchase, or spontaneous event, you will be covered with the extra money included in your budget. This will be your 'financial cushion'. If you don't know how much to put aside, just save several days' cost of living expenses per person. Ideally, you should budget higher than you think you may actually spend.
The Bottom Line
Whether this is your first big trip or you have limited financial resources, travel the world on a budget. Creating a realistic travel budget doesn't necessarily need to be time-consuming and restrictive. If you do things the right way, every day of your vacation will be full of joy. A travel budget will not only help you keep your trip well-organized but also let you enjoy a great holiday.
About the author:
James Baxter is professional writer and blogger, who loves sharing his experience and knowledge with readers. He is especially interested in marketing, blogging and IT. James is always happy to visit different places and meet new people there.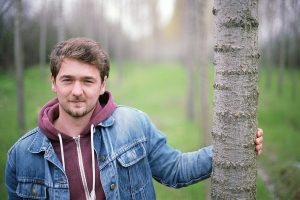 Author James Baxter