Planning your first trip overseas? VinnieVanGO reached out to travel writer Chris Mercer for ideas for traveling internationally on the cheap! And yes, GO goes to all these destinations!
6 Budget Travel Destinations for First Time International Travelers
You've been reading travel blogs, thumbing through Fodor's, and saving every penny you can. Now, you're ready to take your first international trip. You're also on a strict budget. So, where do you go? Believe it or not, you have more options than you know! In fact, some cities you assume would be expensive can actually be experienced on a tight budget. Take a look at six cities that are perfect for your first trip.
1. London
London's known for many things. Being inexpensive isn't one of them. Still, it's quite possible to visit this amazing city without going broke. To do this, we highly recommend getting the London Pass. This pass allows you to purchase from one to ten days' worth of credits that you can use to see the best attractions the city has to offer.
2. Paris
Yes, you can visit Paris on a budget as well. You just have to follow a few important tips:
Travel in the off-season.
Use the city's great public transit system.
Visit free attractions including the banks of the Seine river and the Notre Dame Cathedral
Don't forget to check out the Paris museum pass.
Monica Miller, CEO of Resumes.Expert and experienced traveler says, "The great thing about Paris is that you can stick with a budget, and get the luxurious experience of your dreams. I like to treat myself and my travel companion to lunch at a ritzy hotel. There we enjoy an amazing meal without paying for the touristy ambiance."
3. Sydney
Sydney is never going to be an inexpensive city. That said, you can still enjoy your time there on a reasonable budget. First, enjoy Sydney's many coastal walks that are free to the public. There are several free and inexpensive museums as well. Check out Sydney Greeters as well. This service connects you with locals who are happy to show you around their neighborhoods.
4. Grand Cayman
Pat Fredshaw, content department head at Essay Supply and avid wayfarer says, "Grand Cayman has some great destinations for hikers and backpackers. Even better, many are relatively unknown and still pristine. It's a place I'm happy to recommend to my friends and family members."
We concur, the best way to enjoy Grand Cayman on a budget is to enjoy the beaches and other outdoor attractions. Then, find accommodations that include a kitchen. You'll save money by cooking your own breakfast at the very least. If you do eat out, try the roadside fish fries and other food stands to enjoy local dining on a budget.
5. Puerto Rico
What happens when you visit Puerto Rico? You enjoy a vacation in a gorgeous, tropical destination. You get to meet amazing people, enjoy delicious food, and you can do it all on a budget.
First, the beaches in Puerto Rico are free. That in itself should be enough to keep you quite busy. You can also save by staying at Paradores. These are family owned inns that are usually significantly cheaper than chain hotels. Finally, unlike other cities where it's almost always best to use public transportation, you'll save money by renting a car.
6. Toronto
Toronto is the largest, urban city in Canada, and is an amazing destination for people who want that big city experience. Yes, like other big cities, Toronto is pricey. However, there are some great tips for enjoying Toronto on a budget.
Arianna Miller, managing editor of Writeload.com visits Toronto regularly. She says, "The key to enjoying budget travel to Toronto is planning. Know where you want to go and what you want to do ahead of time. You'll be able to enjoy the best deals that way."
Here are our tips:
Enjoy ethnic cuisine for an international experience and to save money.
Travel in the fall to get the best rates on accommodations.
Go sightseeing at St. Lawrence Market for free.
Take a ferry ride to Centre Island. You'll pay eight dollars or less.
Final Thoughts: Budget Travel Tips to Go:
No matter where you go, there are ways to get the most out of your vacation budget. First, eat locally when you travel. The food will be better, and your experience will be more authentic. Next, be open-minded about your accommodations. Inns, hostels, even upscale camping can lead to fun experiences on a tight budget. Finally, take the time to find free or inexpensive attractions within each city you visit.
Christopher Mercer is a blogger and founder of Citatior. Web developer by day and writer by night, Chris enjoys the ever-changing world of web content. His in-depth articles have been featured in a variety of online publications.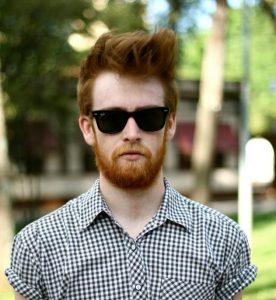 Author Chris Mercer