If you're planning on going to an airport, chances are you're either taking a holiday somewhere or going off on a work trip. In either case, you're not going to want to start nor end your trip with a stressful or unpleasant experience.
Starting your trip on a bad note can have a negative impact on your trip overall. But, believe it or not, it is actually possible to have a great experience at the airport. With the help of these 10 airport hacks, you can get your trip off to a great start and end it the same way.
Keep documents you need easily accessible
Although it may seem like the most obvious thing to do, with the stress and chaos that can sometimes come along with planning and packing for a trip, this simple tip can easily get forgotten about – until it's time to pull out the travel documents you need. The last thing you're going to want to do is have to unpack your luggage in the middle of the airport to search for these documents, causing you to hold up other travelers and stress yourself out even more. A compartment in your bag, dedicated strictly to any travel documents you may need, and easy to access is your best option for avoiding this easily avoidable but highly stressful situation.
Get decorative with your luggage
In a sea of black and tan luggage, be a parade! Adding a few decorations to your luggage can help you quickly locate your bags and will avoid them being accidentally abducted by other passengers. Be sure that your decorations aren't hanging loosely or they could be damaged or torn off completely. And, if you are a frequent traveler and really want to invest in your luggage, a luggage tracker can help identify your bags and prevent them from being lost or stolen.
An empty water bottle is great to have on hand
With the new airport restrictions that are in place, it's getting harder and harder to bring any liquids through airport security. But, if you've got an empty, refillable water bottle in your carry-on bag, you can pass through security, then fill it at a water fountain, helping you to both save money and stay hydrated. We have all experienced the unbelievable airport prices for even the simplest of items – this handy hack will help you save more money at the airport, so you have more vacation spending money.
Pack charges for the group
You may be prepared with your phone charger, but is everyone else in your group? Avoid the awkward "What percentage charge are you at?" conversations when sharing a single charger by packing a multi-socket adapter/charger. "Nowadays, everyone is constantly connected, so you'll be the vacation hero if you're able to charge up the entire group's phones and other devices all at once," NextCourseWork.com and BritStudent.com lifestyle blogger, John Green writes.
In-flight essentials all together
Another 'yeah, isn't it just common sense' tip has to do with all of the in-flight essentials you're going to be looking for. Chances are, while you're packing, you'll think to yourself 'I won't need that,' or 'I'll remember where I put that,' but once you get up in the air, you will likely be struggling with searching your carry on for exactly what you need. The best thing to do is grab all of those in-flight things that you swear you won't use – but probably will – in one single small bag. This includes earphones, a book, snacks, gum, lip balm or anything else you were searching for on your last flight but couldn't find. Maybe even throw in some cash for an in-flight drink or two!
Skip the car
Avoid the headaches and hassles of navigating traffic and airport parking lots and all the associated expenses. Using a shared ride, private car, sedan or SUV service with safe, professionally trained drivers—like GO! – saves time and money. Plus, you won't have to worry about where you parked your car when you return!
Lug your extra luggage
Not a joke – wearing your extra or heaviest clothes can help save you in luggage overage costs and can make getting through check-in much faster. Heavier shoes or boots, sweaters or other heavy items can just be worn and removed, to avoid tipping the scale on your luggage weight limit.
Luggage photo shoot
You may know what your luggage looks like – or at least, you may think you know what it looks like. But when it suddenly disappears, it quickly becomes quite difficult, if not impossible, to describe what it looks like. It's worth taking a few minutes to snap some pictures of your luggage, any unique decorations you've added or things that may be specific to it, like stains or markings.
Pass Security on the left-hand side
For some reason, it's natural that people automatically move to the right if there are two options for paths to take. Most travelers will just steer right, so when they steer right, you steer left. Sometimes you won't have the opportunity to choose, but if you do, left will usually be the better choice.
Mobile charger to keep you energized
You never know when a flight delay might strike, so stay prepared with a portable charger handy. If you're stranded for hours and need to get in contact with loved ones, or even to just pass the time, a portable charger will keep your phone up and running.
A passionate marketing specialist at PhDKingdom.com, Emily Williams loves engaging with her readers as they seek out marketing information related to their start-ups, brand development and personal growth. After more than five years of experience, she still enjoys supporting driven people in achieving online success.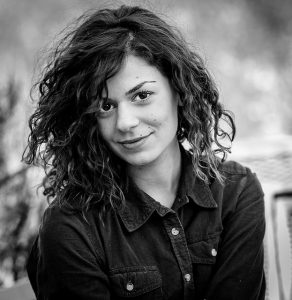 Emily Wilson