Based on Better Prices, More Space, Increased Comfort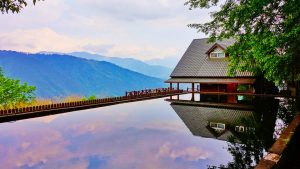 Short-Term Home Rentals Win Customers Based on Better Prices, More Space, Increased Comfort, Air Travelers Reveal in GO Group Survey
Travelers are choosing to book short-term rental accommodations with services such as HomeAway, VRBO and AirBnB for two primary reasons, according to a recent survey by The GO Group LLC, an international ground transportation provider. The survey of 343 travelers found that 31% have used short-term rentals at least once, and of those travelers, 34% based their decision on lower pricing compared to hotel/motel rooms, 16% did so because the accommodations were more spacious, and 15% thought the short-term rentals were generally more comfortable than traditional alternatives.
Only 3% said they chose a short-term rental because no hotel or motel rooms were available.
The survey results suggest that only a small portion of travelers stay at short-term rentals with considerable regularity, according to John McCarthy, president of The GO Group.
"In the last two years, 5.5% of all survey participants said they stayed at a short-term rental five times or more, so the hotel industry shouldn't be too worried by those results though of course they want to serve as many customers as they can," he said.
Of the survey respondents who had used a short-term rental, 69% said they were likely to do so again, while 6% said they would not try it again.
Some survey participants took time to add comments about their experience, and according to McCarthy, the results pointed to the importance of convenience, both in the booking process and in the location of rentals, which often are in areas where hotel/motel accommodations may not be readily available.
"For some travelers, however, the practicalities can be secondary," he said. "One comment that made me smile was from a traveler who chooses short-term rentals because 'it forces you to be more adventurous.' And after all, that's what travel at its best is all about."
The GO Group LLC is the nation's largest airport transportation provider, offering shared rides, private vehicles, sedans, charters and tours, serving some 90 airports in North America, Mexico, the Caribbean and Europe and transporting more than 13 million passengers per year.
Contact: Dyana Flanigan
dkflanigan@flanigancom.com